Magnetic Wood Poster Frames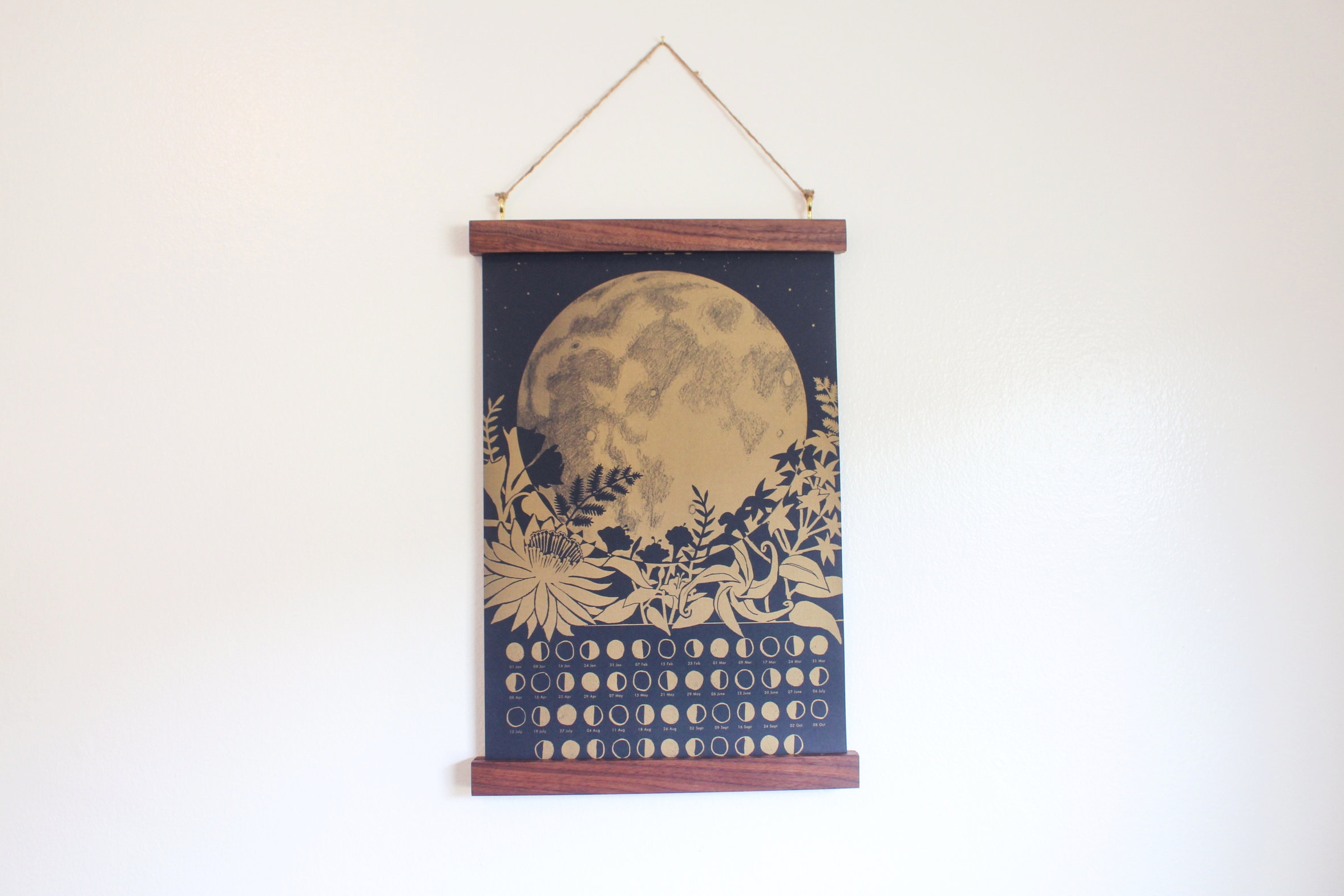 Magnetic Wood Poster Frames
Solid wood magnetic frames. Swap out your artwork in seconds, damage-free.
Magnetic wood frames! Solid wood and strong rare earth neodymium magnets clasp together to frame your beautiful artwork. Made from solid hardwood, these handcrafted wooden frames are a beautiful addition to your home. Easily swap artwork in seconds, without any damage to the artwork or the frame itself. Use these hangers to display paper, prints, cloth, linen, or canvas. The finished product is hand sanded up to 1000 grit and sealed with an eco-friendly oil/wax combination for a smooth and luxurious finish.
The wooden frames can be hung by the included brass screws or through the pre-drilled holes in the top strip for a more seamless look, the option is yours. The magnets that we use are very strong, easily holding the weight of your artwork.
Available in Walnut, Oak, or Cherry just specify during checkout, otherwise they will be made with walnut. To see other wood samples please contact us.
If you want to purchase multiple frames, contact us about combined shipping rates by providing your zip code!
Flat rate domestic shipping is $10, select X-Small during checkout.
Dimensions:
Size of poster shown: LXW
11 X 17
Size of frame shown:
12" X 1"
We recommend purchasing frames 1" longer than the width of your artwork so that there is 1/2" overhang on both sides. Each frame set will include 4 solid wood strips. Exact dimensions may vary slightly.
Wood naturally varies, there may be different colors or grain patterns in each set. We take great care in making each and every piece unique and special. If you are dissatisfied with any of our products please do not hesitate to contact us so we can make it right.
Color of the products may naturally fade with time. This can be easily rejuvenated with an orange oil wood polish, smells like a citrus grove :)
Print not included (This print is from Etsy shop The Far Woods from Portland Oregon, check them out!!!)
Mounting hardware not included.